Welcome to the world of Smart Drive!
Discover all you need to know about the most innovative program that rewards your driving.
The Smart Drive program is one of the best choices for motor insurance, with exclusive benefits and discounts for the careful drivers.
Your Smart Drive checklist
Sign in via the email you've already received from us using the information you have submitted

Complete 10 routes and 100klm of driving in order for your driving profile to be created on the Smart Drive app

Keep the application activated on every route, in order to complete 250klm of driving per month for your program to remain active
Important to remember:
Activate the necessary Smart Drive Cyprus app settings (e.g. Location) in order for your program's minimum necessary kilometers to be accrued.
During your routes you do not need to have the 4G activated
So as not to miss any of the benefits...
Follow all the procedures above or contact us to help you avoid your policy cancellation.
How to benefit from the Smart Drive App
You can follow your driving behavior daily, as well as your score

You can monitor your every route in detail to trace possible areas of improvement

You can compare your driving behavior with other drivers

You can participate in driving challenges and competitions and win rewards

Be rewarded with an up to 15% discount on your policy renewal as long as you drive safely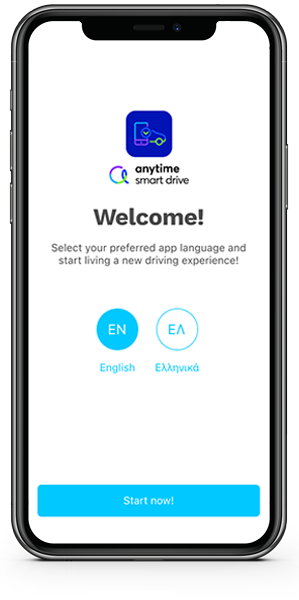 Call us at 80088800 free of charge, Monday to Friday 08:00-19:00 for any query or difficulty you might encounter when using the app or read our FAQs for a detailed description of the service.